3M Peltor Earmuff For Youth Kids 13 yrs+ 97022 (Blue)
in stock
   People Of All Ages Can Be Very Sensitive To All Kinds Of Loud Noises   You've Been In Lots of Noisy Places – The Footy, Concerts, New Year's Eve Fireworks… You've Gone Home With Ears Ringing & A Bit Sore…  You Want To Protect Your Ears and your family's… Read on to discover an […]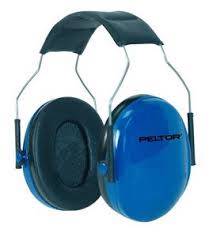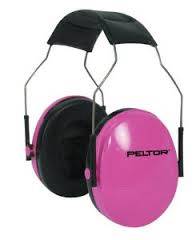 People Of All Ages Can Be Very Sensitive To All Kinds Of Loud Noises

 
You've Been In Lots of Noisy Places – The Footy, Concerts, New Year's Eve Fireworks…
You've Gone Home With Ears Ringing & A Bit Sore…

 You Want To Protect Your Ears and your family's…
Read on to discover an amazingly simple and easy solution….
Wear It. Protect It.
I worked as a welder in a steel mill and then as a carpenter so I know all about noisy environments. I must admit, I was lazy about wearing earplugs (and it didn't seem real cool!) until I met a friend who had severe hearing loss from long-term exposure to noise. Now, that's definitely NOT cool!! It was hard listening to his frustration and regrets for not protecting his ears properly when he was younger. He even admitted that he was a bit of a cowboy back then, thinking it wouldn't affect him…Too late now…
Stress-Free Protection
I started thinking about my young teenage son who sometimes helps me out at work or at home on weekends. I was worried about how to protect his hearing. I didn't want him to be a cowboy and end up with damaged ears like my poor friend.
So I checked out different brands before I came across the Peltor Junior Earmuff. You cannot get better than this! What a huge difference they make and with instant results! Not only do these smart-looking over-the-head earmuffs cut out the noise, but they are also really comfortable so you can wear them as long as you need to. My son wears them in the shed now and even when I'm on the ride-on or running the power tools.
My wife even bought a pair for herself for when she's vacuuming or when I'm watching the sports! I had to buy myself a larger pair coz these Peltor Junior Earmuffs are best suited for youth and smaller adults.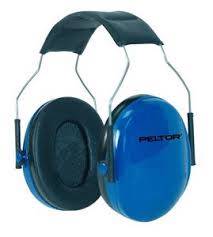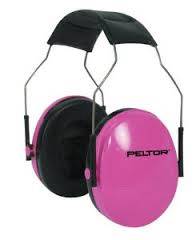 Peltor Junior Earmuffs – the easy solution
Order Now And See The Difference For Yourself!
Here's 7 fantastic reasons why you can't go past these Peltor Junior Earmuffs!
Hearing Protection – Rated at NRR22, they provide protection in noisy environments up to 107dB of continuous noise! This means  you can be confident that your long-term hearing is being protected
Size especially made to fit youth aged from 13 years to smaller adults  – with the easily adjustable headband means that the earmuffs will be a great fit
Soft & Comfy Ear Cushions Comfort – filled with a unique combination of fluid and foam which means you can wear them as long as you need to and still be comfy
Excellent Quality – the soft ear seals are made with a soft, smooth vinyl covering, gentle on your head whilst also providing the acoustic seal needed for effective noise protection. This means you can be sure that your child's ears are being protected
Convenience & Peace Of Mind – you can take them anywhere! Wherever you are, these Peltor Junior Earmuffs are not only protecting your child's ears, but they are also allowing them to do their thing! You can feel confident about your child's hearing protection wherever they go and whatever they do!
Industry standard – the manufacturers are specialists in hearing protection safety products and some of their biggest clients are military, aviation and government agencies, so they know what they are doing and that means you can feel confident about the quality of the product and what it can do for your child.
Form Good Habits Early – by encouraging your child to protect their ears and hearing now, this means they will do the same in later years and recognise the importance of protecting their ears, thus, holding off premature hearing loss
Buy Now For Peace Of Mind And Instant Results!
5 Star Customer Reviews 
"We bought these for our sound sensitive daughter. She loves them. She used to get very upset when we vacuumed, used a blender or ran a hair dryer. Now we can use whatever appliances. She really likes them!"
 "Works great. My daughter who has autism slept through rock concerts wearing Peltor Junior Earmuff. Highly Recommended!"
 "This product was perfect for a two year old at a very loud airshow. She even fell asleep. Well made and flexible enough to fit even an older child. Peltor makes good stuff."
"These earmuffs worked perfectly! I would recommend for any parent that is concerned about their baby's ears in loud situations. It is a must to protect them!"
Buy Now To Receive A Special Peltor Junior Earmuff Pack
We are pleased to offer for a short time only, a Peltor Junior Earmuff Pack. This includes:
One pair of Peltor Junior Earmuffs (choice of blue or pink)
One free bonus pair of Howard Leight Laser Lite NRR32 foam earplugs (have a look around our website www.ozcansafetygear.com.au if you want to stock up on more earplugs or other earmuff accessories)
As our valued customer, you will receive a Free Newsletter from time to time with lots of fab info on hearing protection, other safety tips and news of new products
The retail value of this pack is $59.99 so this means you are really getting good value for your money, not to mention the long-term investment in your child's hearing!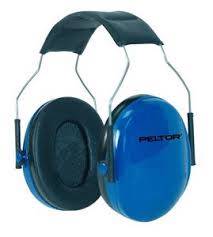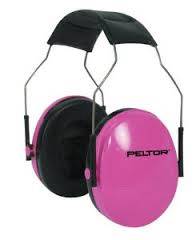 Buy Now & Protect Your Child Today!
If in the unlikely event that you are not 100% thrilled with your product, please let us know and you can return it to have your payment refunded.
Buy Now! If you've been concerned at all about your child's hearing protection, it's truly worth purchasing a pair of Peltor Junior Earmuffs especially when there is no risk to you!
 Thanks very much for Looking and Happy Shopping!!
P.S. Enjoy peace of mind and happier ears today!
P.P.S. I guarantee you will love the results and won't be disappointed!
P.P.P.S. You will experience the results straight away! What are you waiting for!!?? Click on 'Buy It Now' so you can receive your earmuffs sooner.
Order Now To Hear & Feel The Difference Instantly!