Bifocal Safety Glasses Readers Clear Lens +1.50 +2.00 3 Pairs
in stock
     No More Blurry Eyes… No More Double Vision… No More Squinting Peepers… Whatever Is Your Target Object,  Zoom In With Total Ease, Comfort & Convenience Now It's A Cinch To Get On With The Task At Hand Coz You Can Actually See What You Are Doing. Read On To Find Out How Easy It […]
No More Blurry Eyes…
No More Double Vision…
No More Squinting Peepers…
Whatever Is Your Target Object,  Zoom In With Total Ease, Comfort & Convenience
Now It's A Cinch To Get On With The Task At Hand Coz You Can Actually See What You Are Doing. Read On To Find Out How Easy It Is…
Eyes To See You With…
I've always been lucky with my eyesight – 20/20 vision – never had a problem. Enjoyed comments from family and friends about my super vision.  I quietly thought I was born with bionic eyes. Even mistakenly thought it would stay that way forever. But then, it silently crept up on me, ever so slightly, almost unnoticed …at first it was the microscopic lines on the tape measure, the extra small fine print at night, then it was the illegible font on the menu at the restaurant, followed by the encrypted newspaper headlines.
After reading me the entire menu, a close friend made a cruel comment suggesting that I might need G. L. A .S. S. E. S….when I think back to that moment, I still have trouble saying the word.
Needless to say, after several months of putting up with such comments from family and friends, not to mention the blurry words, sending jumbled text messages to the wrong number and not eating out at my favourite restaurant, I reluctantly got my eyes tested and now have glasses for reading and all the close-up jobs I do at work.
On, Off, On, Off…ON
It was better but that wasn't the end of it though…I didn't need to use them all the time at work, so on, off, on, off, was such a hassle, especially in the shed or outside. Half the time, I couldn't remember where I put them! A mate was wearing these bifocal safety glasses and said they were great for close work because of the inbuilt magnifier panel. I bought myself a pair to try and what a difference they make No need to bother with the reading glasses when I'm not just reading. I can just get on with what I am doing. I can see when I need to see with these bifocals – just look through the magnifier or not. No more hassle…it's so convenient and easy.
I have a friend who uses them at work AND at home – in fact his boss ordered a couple of boxes for the guys at work. His wife uses them at night. I've got a pair of tinted too for when I'm outside in the yard.
 Bifocal Safety Glasses (choice of +1.50 or +2.00)
 Order Now and See The Difference For Yourself
I know that you'll love these Bifocal Safety Glasses!
Here are 7 Amazing Benefits & Features: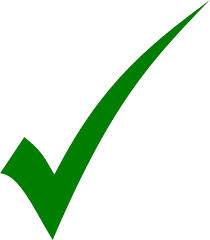 Diopter magnification strength +1.50 or +2.00 means no more on, off, on, off frustration…..so you can get on with the task at hand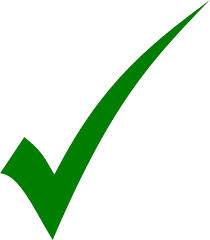 Scratch resistant polycarbonate lens means it can takes the knocks of your hard work and the workplace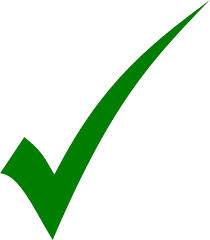 Medium impact resistant – complies with AS/NZS 1337.1:2010 which means these safety glasses have the highest safety standard rating in Australia for eye and face protection so you can be confident your eyes are protected to the max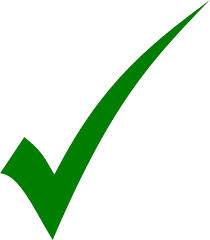 Light weight so they don't get in your way and you can get on with the job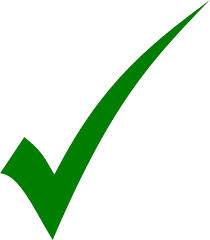 Soft rubber nose bridge so you're feeling comfy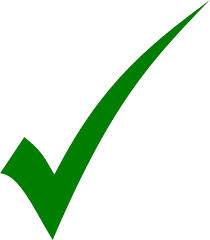 Contemporary wrap around design so you're sleek, smart and protected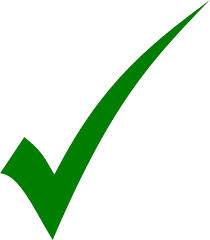 Includes microfiber carry pouch which doubles as soft cleaning cloth that way your bifocal safety glasses are always handy and crystal clear
****Not sure which reading strength you need? Check out this link for some tips:
http://www.readers.com/resources/wp-content/uploads/2013/03/diopter_chart_reading_glasses.pdf
****Please note that these are not prescription glasses
Buy Now & Zoom In!
"The bifocal safety glasses are so convenient, I hardly use my reading glasses at work now, unless of course when I am having a break!"
"Too easy! My wife borrowed mine all the time. In the end I bought her a pair too"
"Saves losing the reading glasses. I like these coz they protect my eyes too."
"Makes working a lot easier, no longer changing my glasses. I wear my tinted pair when I go out so I can read my text messages and GPS!"
Click 'Buy It Now' To Zoom In
Buy Now To Receive a Special Bonus Pack!
To get you on your way, we are pleased to offer you a Bifocal Safety Glasses 3 Pair Pack which includes
Three pairs of Bifocal Safety Glasses with soft microfiber carry pouch/cleaning cloth (choice of +1.50 or +2.00 magnification)
Three pairs of Howard Leight NRR32 X-Treme earplugs (coz you never know when you might need them!)(don't forget to visit our ebay store stores.ebay.com.au/ozcansafetygearstore if you want to stock up on more earplugs)
As one of our valued customers, you will receive from time to time a Free Newsletter with lots of fab info on hearing protection and other safety tips
The retail value of this pack is $65.99 so this means you are really getting good value for your money, not to mention a top quality Australian product!  

  Buy Now & Protect Your Eyes Today!
If in the unlikely event that you are not 100% thrilled with your product, please let us know and you can return it to have your payment refunded. So, buy now especially since there is no risk for you.
Buy Now!! If you're having trouble zooming in & feeling frustrated, pick up a pair of Bifocal Safety Glasses today especially when there's no risk to you.
Thanks very much for Looking and Happy Shopping!!
P.S.Buy now and enjoy putting an end to the squinting peepers once and for all!
P.P.S. I guarantee you will love the results and won't be disappointed!
P.P.P.S.Since you don't need batteries, you can start using your new Bifocal Safety Glasses straight away.What are you waiting for!!??
Order Now To See & Feel The Difference Instantly!